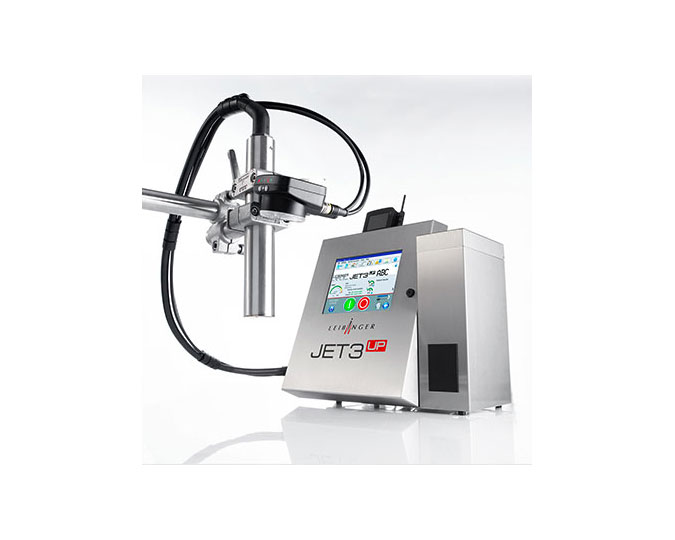 Leibinger V-check Vision System
Camera Verification System
Large-scale product recalls and complaints about goods that have been delivered are enough to give any manufacturer nightmares. However, it is possible to detect products that are incorrectly or incompletely marked as early as during the production process. The LEIBINGER V-check Vision System does this by automatically comparing printed data such as letters, digits, logos or images against a reference sample, guaranteeing high production reliability. This quality control not only ensures long-lasting product quality but simultaneously increases customer satisfaction and saves money in the long term.
V-check enables 100% inspection of elements that have been selected beforehand. Consequently, texts, use-by dates, serial or lot numbers, among others, undergo a strict quality inspection or presence check. V-check immediately sends a signal to the LEIBINGER inkjet printer when it detects incorrectly encoded products.
The printer is capable of activating additional systems to stop the production line or inform the operator using corresponding sound or light signals, for example. The LEIBINGER monitoring system ensures that only goods which are completely and correctly marked are shipped to customers.
Reliable Quality Control of Printed Data
The Vision System can be installed anywhere LEIBINGER inkjet printers are used for encoding and marking, e. g. in the packaging, food, beverage, printing, extrusion, electronics, plastics or automotive industry.