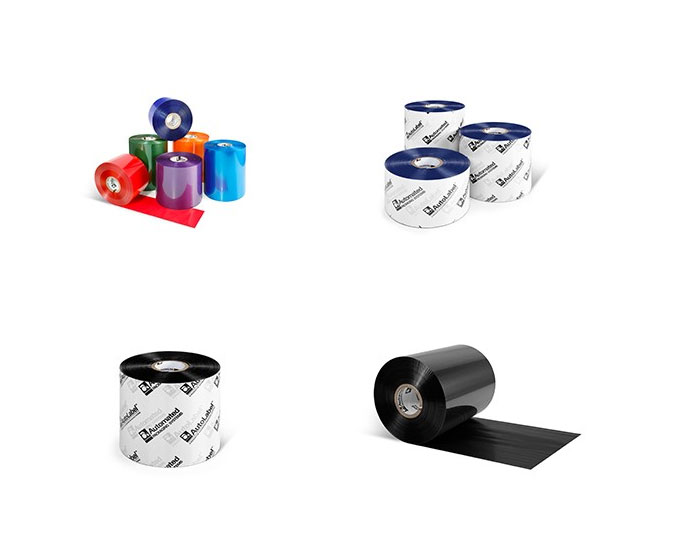 AutoLabel™ Thermal Transfer Ribbon
Label Printing Application
Provide excellent print quality and durability for on demand label printing applications. Each of the AutoLabel ribbon options are guaranteed to run when combined with genuine Autobag® and SidePouch® bags, AutoLabel printers, and bagging systems that include a Next-Bag-Out printer. By printing directly onto the bag, the cost of an adhesive label is eliminated, and the bag is easier to recycle.
Connect with the Autobag 500™ bagging system to get a complete Print-n-Pack™ system.
Optional Additions: AutoLabel Designer label creation software, printhead alignment tool, and spare parts kit
Thermal Transfer Ribbon Types
AutoLabel™ UW: This is a full wax, general purpose, cost-effective ribbon ideal for high-volume applications. Offering good print quality and abrasion resistance, this ribbon can print high-density black images directly onto a wide range of substrates, including adhesive labels and poly bags.
AutoLabel™ UV: This is a specially formulated, resin enhanced wax ribbon designed for most imprinting applications. Its extreme durability and resistance to scratching, smearing, flaking, and fading results in high-resolution bar codes, text, and graphics. Considered the most prevalent and reliable ribbon in the AutoLabel™ portfolio, it boasts excellent density and contrast – providing precision printing and edge definition. AutoLabel™ UV is ideal for applying small characters and high-quality bar codes that produce optimum scan rates, enhancing aesthetic quality and customer appeal.
AutoLabel™ UP: This is a premium, wax-resin ribbon designed for optimum print performance in specialty applications. The unique, multi-layer construction with advanced binding properties and quick release is ideal for overprinting on AutoGrafix™ inks and specialty materials. Its superior resistance to scratching and abrasion makes this ribbon ideal for frequent scanning and handling applications, such as ecommerce mailbag. Enhanced density and contrast provide precision printing with excellent edge definition.