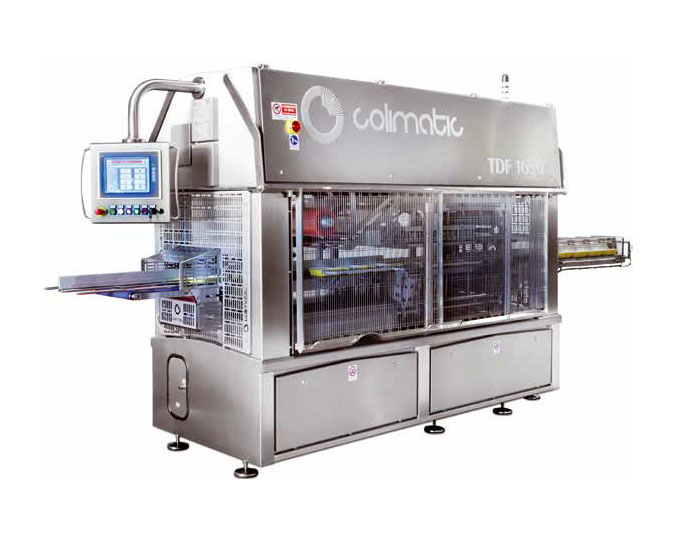 Colimatic Automatic TDF 1650, 1900, & 2200
Tray Sealer Machines
Brand new and revolutionary fully automatic Tray sealer TDF series: for the packaging of plastic, cartoboard & aluminum preformed trays, with on-reel plastic films lids, carton lids & reclosing cap application option. Machine frame completely realized in stainless steel: metal sheets obtained by laser cutting, electrically welded holding elements.
Capabilities & Features
INLET BELT: Servomotor controlled positioning system, for trays correct positioning at machine entrance. Made of stainless steel, it is equipped with fast removal unlock system, to ease cleaning operations: no tools needed for belt handling.
SEALING STATION Servomotor controlled lifting mechanism of the sealing station, this is managed by the same cam used for the pushers. Sealing strength to be set on the HMI.
BRUSHLESS MOTORS All machine motion controlled by brushless motors. These, through an electronic cams connection of the moving components, allow more flexibility in terms of films used and speed control, according to the products to be packed.
HYGIENICAL FEATURES: Sloping machine surfaces, TIG continuous welding and motors strategically protected and positioned, will grant the highest hygiene levels!