Cohesive Automated Equipment
Increase Productivity
Drastically reduce labor costs, boost throughput and ship a branded package that impresses! Whether you fulfill and ship 500 or 50,000 packages a day, the right cohesive packaging system will contain and protect your goods while improving productivity and lowering total package costs. Look to start achieving 15-35 packages per minute!
Advantages to Cohesive Automation
Reduce labor & total package costs
Increase throughput (create up to 2100 pkgs./hr.)
Use any type of cohesive material or size
Package virtually any type of product
Create "right-size" packages & reduce DIM
Create tamper-evident, protective packages
Automation fit to your operational needs
Automate Your Application
Cohesive coated materials are commonly used in automated system applications to create fast and protective packages on demand. This process eliminates the need for hand packing boxes, envelopes, mailers or bags. Simply place your product on the machine and it will encapsulate the product/order with the right amount of material. Once wrapped that package proceeds onto further automation whether weighing, applying a label, sortation or whatever is needed. We have the ability to customize the automated system to fit your need today as well as provide packaging capacity for future growth.
Infeed Options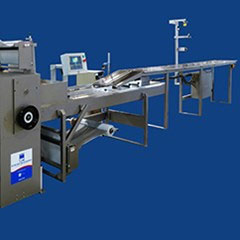 Weigh Scales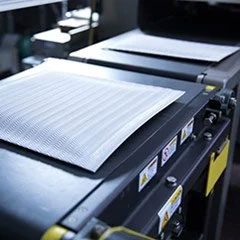 Print & Apply Labels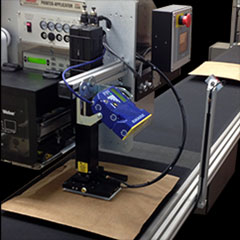 Achieve 15-35 Packages Per Minute
Cohesive Automation has improved product protection and operational efficiency in nearly every market. Whether packaging items the size of a business card to encapsulating 15 foot cabinet trim, cohesive packaging is a quick and simple method to contain and ship a variety of goods. Improve package quality, reduced labor costs and increased overall throughput with cohesive automation.
Books & Media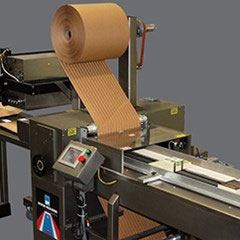 Apparel & Soft Goods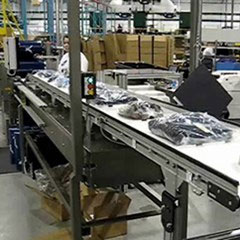 Ecommerce Packaging