Shanklin Hy-Speed Automatic Wrappers
Shrink Wrap System
The Shanklin Hy-Speed Series of automatic wrappers are top-of-the-line machines that give you the speed and flexibility you need to meet ever-increasing and ever-changing production demands.
Side-sealing Shanklin HS-1 and HS-3 models and overlap-sealing Shanklin HS-2 and HS-4 models offer a variety of features, including fully automatic product handling, speeds from 100 to 180 packages per minute (depending on model, product and application), and the ability to accommodate a wide range of product lengths and shapes.
Hy-Speed Models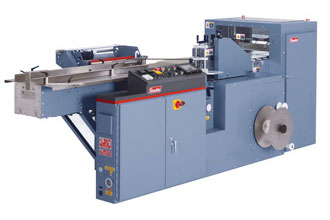 Hy-Speed HS-1 & HS-3 Automatic Wrappers
Shanklin was the first to offer the advantage of side-seal capability in a high-speed wrapper back in 1976… and today, that innovative design is the definitive industry standard for top-quality side-sealers! The HS-1 and HS-3 machines produce trim seals on three sides of a package with clear film on the remaining side, top and bottom… making it the perfect solution for products with top and bottom graphics. The HS-1 and HS-3 feature a simplified design for easy operation, maintenance, and changeover, and offer EZ film load capability.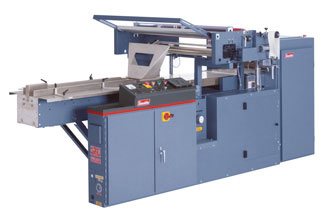 Hy-Speed HS-2 & HS-4 Automatic Wrappers
Ruggedly built Shanklin HS-2 and HS-4 wrappers are our overlap-sealing models that combine high speed and smooth product travel with quick and easy size change for the ultimate packaging performance! These machines produce packages with neat trim seals on both ends and a transparent overlap seam on the bottom. HS-2 and HS-4 feature convenient one-person film loading capability and are especially well suited for wrapping irregular-shaped product.
Capabilities & Features
Fully automatic continuous flow operation
Designed for quick, easy size changeovers
User-friendly color touch screen controls
Runs equally well at both high and low speeds; capable of handling a wide range of packages; can be used with virtually any type of film (depending on sealing system)
Features new SmartWire system that extends wire life and increases operational efficiency
Wide variety of options and accessories allow you to customize your Hy-Speed wrapper precisely to your application