Custom Packaging for Audio Equipment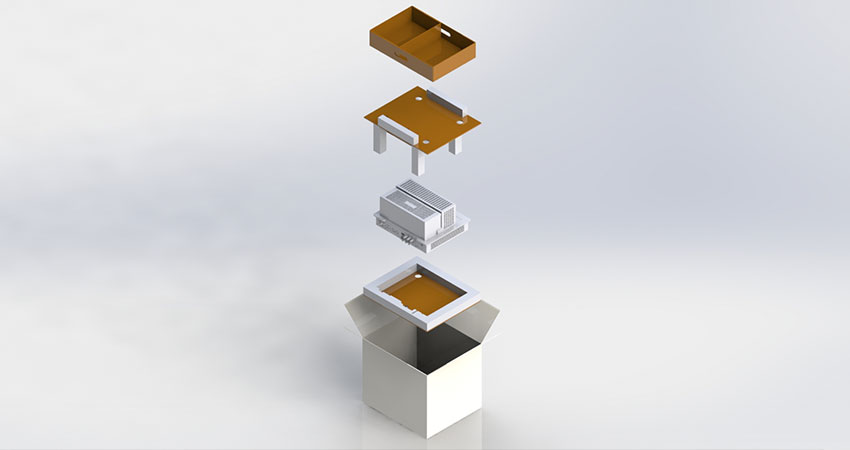 Highlighted Product
Custom Protective Packaging
Partnering with a packaging design company saves time, money and ensures customer satisfaction
A manufacturer of high-end audio products was experiencing slow response time from their existing supplier resulting in delayed shipments. These products are distributed around the world and occasionally, customers received product that had concealed damage: the packaging looked fine but the new units would not turn on. With a new product launch pending, they were motivated to find a new partner to help with package development and ensure safer shipping.
During the packaging development process, it was discovered that the original packaging had never been fully tested to see how it would hold up in transit. Shippers Supply suggested conducting a full distribution packaging testing protocol on the revised existing packaging as well as prototypes of the new solution. The ISTA 3A testing, which required drop testing, vibration testing and compression testing, discovered that units suffered internal damage during testing. With this knowledge, Shippers Supply helped identify an internal product weakness and product robustness was increased by the customer with a minor modification.
After improvements were made along with a successful new product launch, Shippers Supply is still their resource for packaging design and development. Actively engaging with packaging design experts during product development provides potential product improvements, minimizes shipping damage and lowers overall costs.
Your Custom Packaging
From simple designs to more complex projects, we design the packaging to fit your unique products.
or