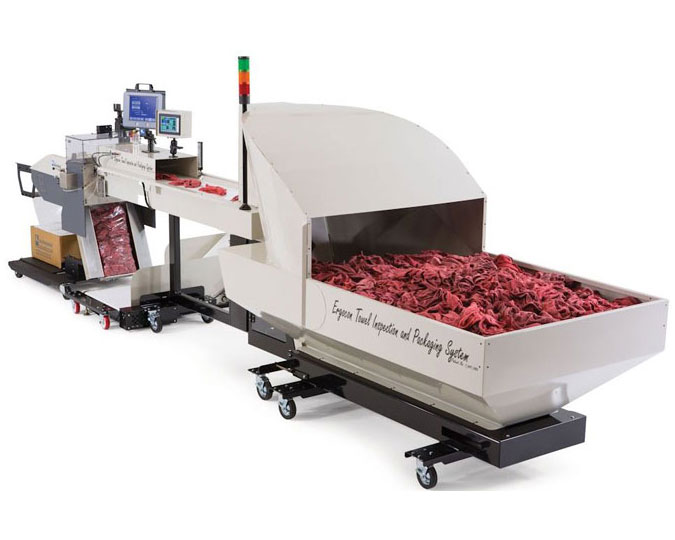 Autobag® Ergocon Textile Packaging System™
Bagger
The Autobag® Ergocon Textile Packaging System™ is engineered specifically for high speed packaging of industrial laundered applications. The system uses an automatic feeder, fully integrated with the Autobag® AB-255™ wide bagger, to inspect and package up to 7,000 towels per hour.
he inspection and packaging operation begins by loading the bulk feed bin with clean towels or other laundered items. Loading can be done while the system is operating.
Rather than the traditional method of hand locating the next towel to be inspected, this process improves grading quality and consistency.
When used with genuine Autobag pre-opened bags, the Autobag Ergocon Textile Packaging System offers high-quality, reliability and flexibility for the commercial laundry industry.
Capabilities & Features
Variable speed controls enable the system to run fast for high-volume production rates, or slower for items that require more stringent inspection
System can run without an operator when an inspection is not required
Integrates with 3rd party tracking software as a useful tool in evaluating overall quality, inspection, and washroom performance
The machine sets production pace instead of operator
Allows operator to work sitting or standing, and without elevated platforms