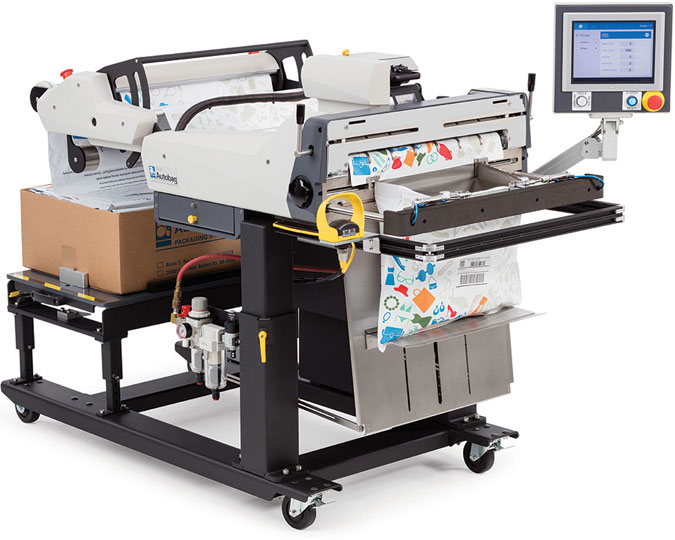 Autobag® 850S™
Bagger
The Autobag® 850™ bagger is uniquely designed to provide enhanced packaging productivity for mail order fulfillment applications. It is the industry's widest bagger, allowing 22" bags to run smoothly and efficiently.
Next-bag-out printing is achieved with an advanced thermal transfer imprinter positioned directly over the next bag to be loaded. This ensures accuracy and efficiency in fulfillment applications that require frequent product and label changeovers and prevents product queuing.
State-of-the-art engineering has led to an innovative, inherently safe design. The revolutionary design provides unobstructed access to the open back, allowing for faster and more ergonomic loading.
Capabilities & Features
Capable of running bags up to 22" wide
Processor controlled servo motors, Ethernet-capable networking, and flexible mechanical design streamline integration
A sophisticated tension control unit centers and monitors the position of the film throughout the entire bagging process
Compact footprint minimizes floor space
Easily integrates with third-party systems
Simple height adjustment and casters for operator comfort and portability